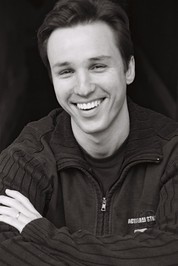 مارکوس زوساک
Markus Zusak
Markus Zusak is the author of five books, including the international bestseller, The Book Thief, which has topped bestseller lists ranging from the New York Times in America, the Sunday Times in the UK, as well as countries in Europe, South America and Asia.

His first three books, The Underdog, Fighting Ruben Wolfe and When Dogs Cry, released between 1999 and 2001, were all published internationally and garnered a number of awards in Australia.

The Messenger, published in 2002, won the 2003 CBC Book of the Year Award (Older Readers) and the 2003 NSW Premier's Literary Award (Ethel Turner Prize), as well as receiving a Printz Honour in America.

In 2005, The Book Thief was released and is now translated into over thirty languages. As well as receiving awards in Australia and overseas, The Book Thief has held the number one position at Amazon.com, the New York Times bestseller list, as well as in Brazil, Ireland and Taiwan. It has been in the top five in the UK, Spain, Israel and Korea, and is still set to be released in many other territories.

The Age calls it 'an original, moving, beautifully written book'. The Guardian: 'A novel of breathtaking scope, masterfully told'. The New York Times: 'Brilliant and hugely ambitious...the kind of book that can be life-changing'.

Markus lives in Sydney, Australia.
---