کتابخانه خود را بسازید
White fang
When White Fang was first published in 1906, Jack London was well on his way to becoming one of the most famous, popular, and highly paid writers in the world. White Fang stands out as one of his finest achievements, a spellbinding novel of life in the northern wilds. In gripping detail, London bares the savage realities of the battle for survival among all species in a harsh, unyielding environment. White Fang is part wolf, part dog, a ferocious and magnificent creature through whose experiences we see and feel essential rhythms and patterns of life in the animal kingdom and among mankind as well. It is, above all, a novel that keenly observes the extraordinary working of one of nature's greatest gifts to its creatures: the power to adapt. Focusing on this wondrous process, London created in White Fang a classic adventure story as fresh and appealing for today's audiences as for those who made him among the bestselling novelists of his day.

هنوز کسی به این رمان امتیاز نداده است
London drew heavily on his life experiences in his writing. He spent time in the Klondike during the Gold Rush and at various times was an oyster pirate, a seaman, ...
دیگر رمان‌های Jack London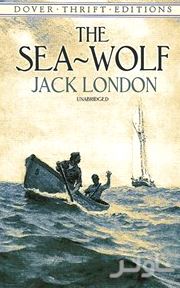 The seawolf Humphrey Van Weyden becomes an unwilling participant in a tense shipboard drama. A deranged and abusive sea captain perpetrates a shipboard atmosphere of increasing violence that ultimately boils into mutiny, shipwreck, and a desperate confrontation. This 1904 maritime classic depicts the clash of materialistic and idealistic cultures with a mixture of gritty realism and sublime lyricism.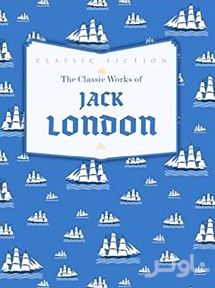 The classic works of Jack London From White Fang to The Iron Heel, The Call of the Wild to The People of the Abyss, London's novels are intense and atmospheric, and deserve their standing and reputation as some of the most exciting adventure stories ever put to paper. Jack London was highly qualified to be one of the 20th century's greatest writers of adventure stories, for he ...
5 Great short stories One of the most widely read of all American writers, Jack London (1876–1916) based his novels and stories on the experiences and observations of a life that took him from the frozen wilds of the Klondike to the sun-drenched atolls of the South Seas. This volume presents a selection of five of his best stories, each brimming with the energy, ...
The Call of the Wild and White Fang The biting cold and the aching silence of the far North become an unforgettable backdrop for Jack London's vivid, rousing, superbly realistic wilderness classics. The Call of the Wild features a gentle domestic dog driven by the cruelty of man to abandon civilization and return to the wilderness. By contrast, White Fang tells the story of a magnificent wolf dog ...
مشاهده تمام رمان های Jack London