کتابخانه خود را بسازید
The win up bird chronicle
Toru Okada's cat has disappeared and this has unsettled his wife, who is herself growing more distant every day. Then there are the increasingly explicit telephone calls he has started receiving. As this compelling story unfolds, the tidy suburban realities of Okada's vague and blameless life, spent cooking, reading, listening to jazz and opera and drinking beer at the kitchen table, are turned inside out, and he embarks on a bizarre journey, guided (however obscurely) by a succession of characters, each with a tale to tell.

هنوز کسی به این رمان امتیاز نداده است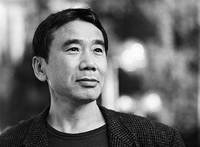 Haruki Murakami
(Japanese:
村上 春樹
) is a popular contemporary Japanese writer and translator. His work has been described as
'easily accessible, yet profoundly complex'
. He can be located on Facebook at:
https://www.facebook.com/harukimuraka...
Since childhood, Murakami has been heavily influenced by Western culture, particularly Western music and literature. He grew up reading a range of works by American writers, such as Kurt Vonnegut and Richard Brautigan, and he is often distinguished from other Japanese writers by ...
دیگر رمان‌های Haruki Murakami
Sputnik Sweetheart Twenty-two-year-old Sumire is in love with a woman seventeen years her senior. But whereas Miu is glamorous and successful, Sumire is an aspiring writer who dresses in an oversized second-hand coat and heavy boots like a character in a Kerouac novel. Surprised that she might, after all, be a lesbian, Sumire spends hours on the phone talking to her best ...
After the Quake The economy was booming. People had more money than they knew what to do with. And then the earthquake struck. For the characters in After the Quake, the Kobe earthquake is an echo from a past they buried long ago. Satsuki has spent thirty years hating one man: a lover who destroyed her chances of having children. Did her desire ...
Kafka on the Shore Kafka on the Shore follows the fortunes of two remarkable characters. Kafka Tamura runs away from home at fifteen, under the shadow of his father's dark prophesy. The aging Nakata, tracker of lost cats, who never recovered from a bizarre childhood affliction, finds his pleasantly simplified life suddenly turned upside down. Their parallel odysseys are enriched throughout by vivid accomplices ...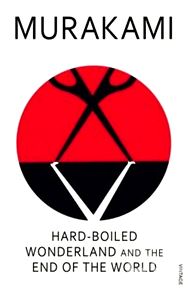 Hardboiled Wonderland and the End of the World A narrative particle-accelerator that zooms between Wild Turkey Whiskey and Bob Dylan, unicorn skulls and voracious librarians, John Coltrane and Lord Jim. Science fiction, detective story and post-modern manifesto all rolled into one rip-roaring novel, Hard-boiled Wonderland and the End of the World is the tour de force that expanded Haruki Murakami's international following. Tracking one man's descent into the ...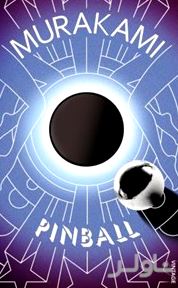 Pinball, 1973 The plot centers on the narrator's brief but intense obsession with pinball, his life as a freelance translator, and his later efforts to reunite with the old pinball machine that he used to play. He describes living with a pair of identical unnamed female twins, who mysteriously appear in his apartment one morning, and disappear at the end of the ...
مشاهده تمام رمان های Haruki Murakami