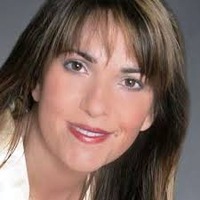 استفانی باند
Stephanie Bond
USA TODAY bestselling author Stephanie Bond was seven years deep into a systems engineering career and pursuing an MBA at night when an instructor remarked that she had a flair for writing and suggested that she submit to academic journals. But Stephanie, a voracious reader, was only interested in writing fiction–more specifically, romantic fiction.

Upon completing her master's degree and with no formal training in writing (her undergraduate degree is in computer programming), she started writing a romance novel in her spare time. Two years later in 1995 she sold her first manuscript, a romantic comedy, to Harlequin Books.

In 1997, with ten sales under her belt to two publishers, Stephanie left her corporate job to write women's romantic fiction full-time. In 2011,

Stephanie launched a self-publishing business. Since that time, she has sold more than 1 million copies of her own books. To-date, Stephanie has published over 70 novels and has over 6 million copies of her work in worldwide distribution in numerous languages and formats.
---