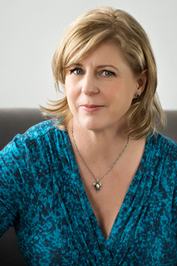 لیان موریاتی
Liane Moriarty
Liane Moriarty is the Australian author of six internationally best-selling novels, Three Wishes, The Last Anniversary, What Alice Forgot, The Hypnotist's Love Story and the number 1 New York Times bestsellers, The Husband's Secret and Big Little Lies.

Her breakout novel The Husband's Secret sold over three million copies worldwide, was a number 1 UK bestseller, an Amazon Best Book of 2013 and has been translated into over 40 languages. It spent over a year on the New York Times bestseller list. CBS Films has acquired the film rights.

With the launch of Big Little Lies, Liane became the first Australian author to have a novel debut at number one on the New York Times bestseller list. An HBO series based on Big Little Lies is currently in production, starring Nicole Kidman and Reese Witherspoon.

Writing as L.M. Moriarty, Liane has also written a children's book series, The Petrifying Problem with Princess Petronella, The Shocking Trouble on the Planet of Shobble and The Wicked War on the Planet of Whimsy.

Liane lives in Sydney with her husband, son and daughter. Her new novel, Truly Madly Guilty, will be released in July 2016.

---