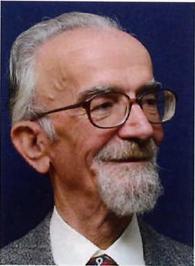 محمود کیانوش
محمود کیانوش
Iranian poet, novelist and literary critic, Mahmud Kianush, was born in 1934 in Mashad, north-east of Iran. His family moved to Tehran when he was about 12. He began writing poems when he was about 16, then he was encouraged to write short stories. While he was still in high school, his short stories were published under different pen names.
After studying for two years in the teachers training school in Tehran, Kianush began teaching in elementary schools, then attended Tehran University and received a Bachelor of Arts degree in English language and literature, very soon he published his Persian translation of John Steinbeck's novel, "To a God unknown"
His contributions of poems, short stories, essays and translations to the leading literary magazines soon made him famous enough to be invited to undertake the editorship of ht most prestigious literary monthly, Sokhan (words). However he was working at the department of Educational publications in the Ministry of Education, where Kianush collected and published his poems for children and young adults in eight books.
"In Iran, a country where the people, especially the intelligentsia, have since the late nineteenth century been possessed be the politics of freedom and social change, the popularity of a poet depends on his being the artistic mouthpiece and interpreter of the political aspirations of the populace! A poet like Kianush one of the few poets who have not sacrificed the universal principles of the art of poetry for the pleasure of temporal popularity, is considered difficult, obscure, elitist, philosophical, idealist, and so forth."
In 1974 Kianush asked for early retirement and in 1976 with his family moved to London. For the last 29 years he has worked for the Persian Section of the BBC, as a freelance producer of literary, cultural, and sociological, as well as bilingual English teaching programes.
Mahmud Kianush has published c. 14 books of poems, five collections of short stories , seven novels and books of literary criticism, also books for children and young adults both of poems and short stories. He has also translated and published works by John Steinbeck, D.H. Lawrence, Eugene O'Neil, Aime Cesaire, Samuel Becket, Athol Fugard, Federico Garcia Lorca, Konstantin cavafy, and others.

---